Professional Cleaning Throughout the Pandemic
5/11/2022 (Permalink)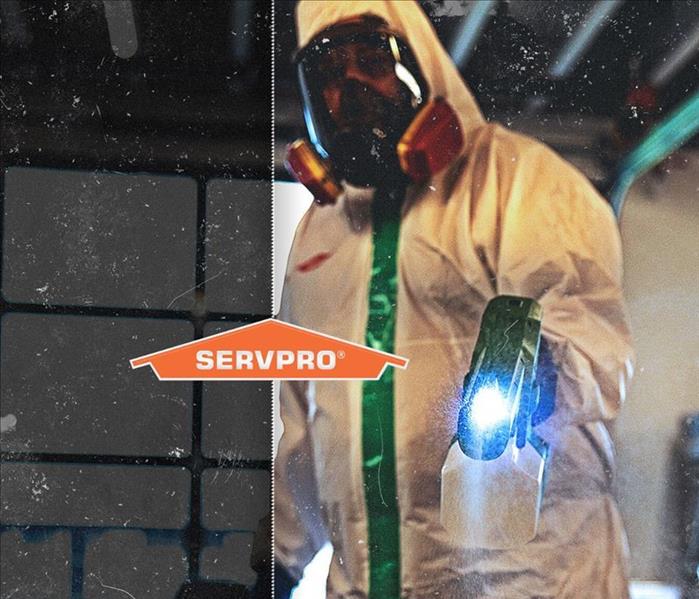 SERVPRO of Toms River has multiple products in the our product line that carry the EPA-approved emerging pathogens.
The CDC encourages cleaning of high-touch surfaces such as counters, tabletops, doorknobs, light switches, bathroom fixtures, toilets, phones, keyboards, tablets and tables. Other spaces mentioned in the CDC's guidance for commercial spaces include:
Kitchen/Food Areas
Bathrooms
Schools/Classrooms
Offices
Retail Spaces
Water Fountains
Shelving/Racks
Sales Counters
Carpets and Rugs
Stair Handrails
Elevator Cars
Playground Equipment
Fitness Equipment
For more information, follow the Environmental Protection Agency's Cleaning and Disinfecting Best Practices During Covid-19.
How to Know When to Clean and When to Disinfect:
Cleaning with products containing soap or detergent reduces germs on surfaces by removing contaminants and may also weaken or damage some of the virus particles, which decreases risk of infection from surfaces. When no people with confirmed or suspected COVID-19 are known to have been in a space, cleaning is usually enough to sufficiently remove virus that may be on surfaces and help maintain a healthy facility, according to the CDC.
Clean and disinfect in shared spaces if certain conditions apply that can increase the risk of infection from touching surfaces such as a high transmission of COVID-19 in your community, a low number of people wearing masks, infrequent hand hygiene, or the space is occupied by certain populations, such as people at increased risk for severe illness from COVID-19.
Remember to Stay Home if...
You are feeling sick
You have a sick family member in their home
SERVPRO of Toms River is uniquely prepared to clean and disinfect your home or business according to the protocols set forth by the CDC. We have years of experience in dealing with biological contaminants, and we will go beyond the scope of work that regular janitorial staff perform on a daily basis. Our professionals are trained to perform a proactive cleanup that involves facility or structure cleaning and disinfection. Cleanup procedures generally include cleaning of porous and non-porous surfaces, disinfecting of non-porous surfaces, cleaning and disinfecting of equipment, tools, and/or supplies used for cleanup process, and disposal of waste. Call today at 732-349-9898.